advertisement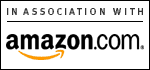 ®
The following items have been promoted on Howard's show. The items are listed by the month they were promoted on the show. Check my News Archives to read the story the day they were promoted. Most items are available from Amazon.com. You can also try Amazon.com's powerful search to find other great products.
As an Amazon Associate I earn from qualifying purchases.
---
---
All items promoted or mentioned on the show
will be featured here. Books, CD's and other items...
December 2019
November 2019
August 2019
July 2019
June 2019
May 2019
April 2019
March 2019
February 2019
January 2019
October 2018
September 2018
July 2018
June 2018
May 2018
April 2018
March 2018
February 2018
January 2018
December 2017
November 2017
October 2017
September 2017
July 2017
June 2017
May 2017
April 2017
March 2017
February 2017
January 2017
December 2016
November 2016
October 2016
September 2016
August 2016
July 2016
June 2016
May 2016
April 2016
March 2016
February 2016
January 2016
December 2015
November 2015
October 2015
September 2015
August 2015
July 2015
June 2015
May 2015
March 2015
February 2015
January 2015
December 2014
November 2014
October 2014
September 2014
August 2014
July 2014
June 2014
May 2014
April 2014
March 2014
February 2014
January 2014
November 2013
October 2013
September 2013
August 2013
July 2013
June 2013
May 2013
April 2013
March 2013
February 2013
January 2013
December 2012
November 2012
October 2012
September 2012
August 2012
July 2012
June 2012
May 2012
April 2012
March 2012
February 2012
January 2012
November 2011
October 2011
September 2011
August 2011
July 2011
June 2011
May 2011
April 2011
March 2011
February 2011
January 2011
December 2010
November 2010
October 2010
September 2010
August 2010
July 2010
---
June 2010
---
May 2010
---
April 2010
---
April 2010
---
March 2010
---
February 2010
---
January 2010
---
December 2009
---
December 2009
---
November 2009
---
October 2009
---
September 2009
---
August 2009
---
July 2009
---
June 2009
---
May 2009
---
April 2009
---
March 2009
---
February 2009
---
January 2009
---
December 2008
---
November 2008
---
October 2008
---
September 2008
---
August 2008
---
July 2008
---
June 2008
---
May 2008
---
April 2008
---
March 2008
---
February 2008
---
January 2008
---
December 2007
---
November 2007
---
---
---
More MarksFriggin.com...
| Home | Show Rundown | Search | Site Map | Links | Plugs |
| E-Mail Mark |
---
Copyright © 1996-2023 Mark Mercer
---